How You Can Benefit From London Based Domestic Cleaning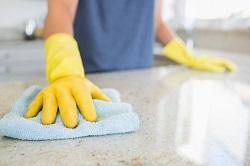 When managing and keeping on top of your cleaning duties gets too much for you, it is time to call in the experts and have them do a professional and high-quality job for you. Domestic Cleaning London are a professional and reliable London based cleaning company who have been in the business for generations. During the time that our company has been active, we have helped to provide thousands of busy people with cleaner, fresher and more pleasant homes, upholsteries and offices. Having time and strength to tend to your cleaning tasks after a hectic or difficult day are the two main factors which stop people of all ages from being able to successfully clean their office, home or furnishings. Don't let your household tasks get on top of you when you can easily call us up for help at any time and we will be there to save the day!

A clean home is a happy home and makes getting in from work, college or wherever, so much more pleasant when you've had a long, busy day. But it's not just the home that can benefit from a good, regular cleaning, because the office space needs it too! We offer a range of domestic and commercial cleaning services aimed to make your life easier, by giving you more time to do the things that you enjoy. With the very little spare, free time that most of us have, fitting it time to tackle the cleaning can prove quite difficult indeed, which is where any available added help is always much appreciated. Our company offer low priced, high quality, professional cleaning services for the home and office.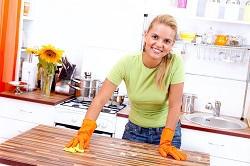 We understand that the reason for hiring us to clean for you is because for whatever reason, you are unable to successfully clean your property or furnishings yourself. The whole point of our cleaning services is to make life easier and more enjoyable for you, as we will be taking one of your chores off of you, giving you more free time to get on with what you need or want to do. Fitting in a time that is best for us to come and clean your upholsteries or property doesn't have to cause you a problem either, due to our flexible working hours and efficient staff. You may also decide that it would be more convenient for us to have a set of keys so that you don't have to wait in for us to come if you are busy and have to be elsewhere. Many of our clients leave a set of keys with us at our offices. Your keys will be kept safe with us and only ever leave the office when our cleaners are due to clean.

Our services include the following types of cleans:
• Domestic Cleaning
• Offices
• Carpets
• Ovens
• Rugs
• End of tenancy Cleans
• Upholstery cleaning

Domestic cleaning London
Domestic cleaners are for all of you home owners who require regular and effective cleaning services for your house or apartment. Our domestic cleans involve many of the daily, time consuming cleaning tasks which take up so much of your time during the day. These include: ironing, washing up, changing beds, doing the laundry etc.

A Cleaner Office
To make your clients and employees feel more comfortable in the office or work place, a good place to start is by making sure it is always kept clean and tidy. An office that smells, looks and feels clean will immediately make your company appear much more professional and trustworthy compared to if potential customers got the impression that cleanliness and hygiene were not a priority to you. Our office cleans can be done at any time that is most convenient for you so that you don't need to worry about business down time or any possible disruption in the workforce.

Carpet Cleans
A carpet can last you years and years if treated correctly and cleaned regularly, but sometimes the little problems of spillages, dirt and other things can slowly cause the look and feel of our carpets to deteriorate. However, with our professional and high quality cleaning equipment we can remove all traces of any stains, odours and dust that lie in the depths of your carpets, as well as injecting life back in to them which helps to make them softer and fresher too.


Oven Cleaning
Our ovens are usually used on a daily basis and are used for cooking all kinds of different foods, which can all make a mess of our ovens. If you are one of the people who dread the clean up job after cooking a great meal, then you should know one thing – you are not alone. Whether you are a home owner with a domestic oven or work in a commercial kitchen and are in need of a team to clean your oven, we are the cleaning company to help you.

Rug Cleaning
A rug can really add character to our room and makes the area seem warm and comfortable, which is why we want to keep them in good condition and make sure they last. But as you probably already know, some rugs can be a nightmare to clean properly without risking harming them in some way, so as a result you are unable to clean them effectively. Our team and cleaning supplies can take this troublesome task away from you and in return, will leave you with a stain and odour free, new looking rug.

End of tenancy cleans
Our end of tenancy cleans are made to give a thorough and professional clean to your property before you or your tenants move in or out. For a high quality service which will save you time and hassle, hire us to take care of your cleaning for you.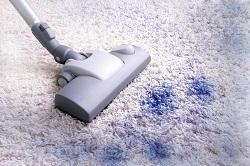 Upholstery Cleaning
Household upholsteries can look so much more attractive and expensive when they are kept in good condition and cleaned regularly. It is not easy to achieve the same results with off-the-shelf products, which is where we can come in. Our upholstery cleans will save you time and revive your upholsteries and the best part is that it can all be done at a low cost and in a short amount of time.

Offload your cleaning worries and duties by calling Domestic Cleaning London today on 020 3397 7819 and use your new found time more creatively!