Professional Office Cleaning Can Do Wonders for Your Business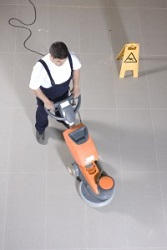 As we are a successful and professional cleaning business, Domestic Cleaning London fully understand what it is like to provide excellent quality services and to look good in front of your clients. Although we can't help you with some of the issues related to succeeding in the business world, we can however help you to appear professional and trustworthy in the eyes of your customers by providing you with a clean and welcoming office area. Having a clean and neat working space will be much appreciated by both your employees and customers because everyone likes to see good hygiene and cleanliness.

As well as having many other benefits, hiring our professional office cleaning services can only do good for your business, especially where clients are concerned. Customers will immediately feel much more comfortable in an area that is clean and smells good too. An office which looks and smells good can make your clients:
Feel more comfortable in the environment
Trust you
Trust leads to using your services
Respect your company
Feel calm. If your clients or potential clients feel calm in your working environment, they will be less likely to start getting annoyed over petty matters – which is a benefit for you too!
Both your clients and staff will appreciate the benefits of being in a cleaner and brighter environment. Seeing that you take pride in making sure your office looks good and creates a good impression, your clients will respect you more and will rate you as a more professional and successful company.

Up until now, you may not have considered hiring a professional cleaning company to take over the job of cleaning your office and perhaps you even have your own on-site cleaning staff already. However, there are many advantages to taking advantages of our office cleaning services, which are carried out by the best office cleaners around, such as:
It will save you time
Our services can save you money on buying cleaning products
The visible results after each of our cleans are long-lasting, more so that with a regular clean with off-the-shelf products
All of our cleans are performed by our experienced team of cleaning experts
A range of high quality products, tools and equipment are used for each clean to ensure the best possible results
Our professional cleans are very thorough and we are able to successfully remove the toughest dirt, stains and odours, helping to make your office look more attractive
You can call us out to clean at any time that is suitable for you and your business because we like to work around our clients
Visible results will be noticeable after our first office clean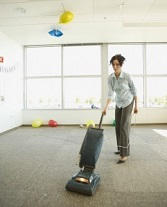 We offer office cleans on a regular basis, so we are able to visit as many times as is required during the week or month
Each of our cleans have long lasting results, meaning that your office will stay looking good until the next time we visit.

We guarantee excellent quality cleans on every visit. So as not to disrupt your working environment, staff or clients, we work quickly and efficiently to avoid your business down time. If you can't afford to have cleaners in your commercial space during business hours, our team can complete their cleaning duties before or after your office opening hours. Our office cleaners strive to give you a hygienic and attractive office space to benefit anyone who passes through your doors.

Contact Domestic Cleaning London today by calling 020 3397 7819 and enjoy an office that is pleasing to the eye and the bank balance!