Brighten Up Your Home with Our Upholstery Cleaning Services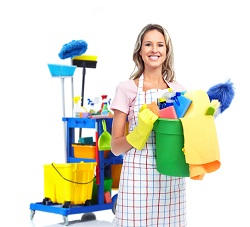 It doesn't matter what you do, how careful you are or how much you spend on supposedly 'professional and quality' cleaning products, you just can't get your upholsteries looking the way they did when they were new! Well it is true; alone you can't get such good results however, with professional upholstery cleaning you can. Domestic Cleaning London offer fast, reliable and low priced upholstery cleans to help brighten up your home and furnishings. We believe that the right cleaning and care of your furniture and home is well worth it and can save you from having to replace your items in the near future. Our team are professional and certified cleaning technicians, who specialise in upholstery cleaning service and endeavour to provide you with outstanding results after every clean.

We all love that moment when our new upholsteries and furnishings arrive at our homes and after being fitted, all we want to do is sit and admire them. Having worked hard to find the money to afford, we often make a promise to ourselves to try to always keep them looking that new and clean, but that can be easily said than done. Some upholsteries not only require specialised cleaning, but they also need to be treated with expensive and hard to find products because of the fabric that they are made from. You must also be very careful that you don't ruin your furnishings by cleaning them with the wrong type of products or using harsh chemicals on them. Upholstery cleaning can be quite a complex subject, which is why it is best left to the professionals, so as not to cause any permanent damage to your new furniture.

It's not just about knowing what cleaning detergents are suitable to use on your furnishings, effective stain and odour removal is also near impossible to tackle with off-the-shop cleaning products. Most of the cleaning supplies which are sold in supermarkets and other local shops only cover up stains and odours and do not actually remove them, like they claim to.

We perform effective, high quality upholstery cleans, which will add life and energy back in to all of your upholsteries. Our upholstery cleans work well on: sofas, chairs, furniture, curtains, and more. Our services also cater for those with leather chairs and sofas too. Should you choose to hire us to clean your leather furniture, we can successfully clean and polish it all over, before treating it with our special oils for keeping leather goods in good condition.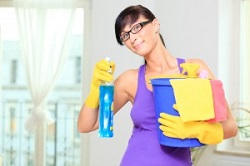 Before we carry out any type of clean, we always like to make sure that your upholstery items are in fact suitable to be cleaned, so that we don't damage or harm them. First, we start by performing an initial inspection on your upholsteries to distinguish what materials they are made from and what is the best way for us to clean them successfully. After this, we do a colour test on the fabric to be sure that it can be cleaned and that the colours will not run or fade when they are cleaned.

Your upholstery cleaning will be managed by members of our team of qualified team of cleaning technicians, who possess excellent skills and techniques in effective and safe cleaning. To give an efficient and high standard clean, our company believe in using quality cleaning equipment and solutions for the job. These tools help to speed up the job and fast drying results on upholsteries, so that your furniture will not need to be out of order for more than an hour or so.

Only with Domestic Cleaning London can you get such high quality, effective and speedy upholstery cleans, so call us today on 020 3397 7819 for enviably immaculate upholsteries.